You can stroll around the Haven at your leisure. There's information at each enclosure to tell you about the amazing animals. Or pop along to the Keeper Talks to find out even more.
Your entry ticket includes a puzzle book for the kids, with a stamper trail. And don't forget to download our free App.
Opening times
We're open every day (weather permitting)
Date & times
1 November – 9 January 2022
Daily, 10am – 3pm, last entry 2pm
| Date | Times |
| --- | --- |
| 1 November – 9 January 2022 | Daily, 10am – 3pm, last entry 2pm |
Tickets
We're currently asking all of our visitors to book tickets online. This is so we can control the entry numbers to ensure everyone has a fun and safe day out.
Winter special – £10 entry!
| Admissions | Concessions* | Family |
| --- | --- | --- |
| Child (age 3-14) £10 | Disabled child £9.50 | 2 adults + 2 children £40 |
| Adult (age 15+) £10 | Disabled adult £10 | 2 adults + 3 children £50 |
| Senior (age 65+) 10 | Disabled senior £10 | |
*Free entry for one essential carer.
A day in the life
There's a lot that goes on behind the scenes to keep our animals happy and healthy. Here's a glimpse into the day in the life of a keeper…
There are award-winning Keeper talks & feeds throughout the day where you can learn all about our awesome animals & how they came to be here
It's feeding time for the lovely Langurs and Lars
Get up close with one of the Haven's hand reared Owls
Watch these cheeky creatures catch crickets for lunch
Listen to our noisiest residents sing for their supper!
Ssssssay hello to our snakes and their cold blooded friends. We'll have a reptile talk in between the other animal talks.
It's feeding time!
You won't go hungry at the Haven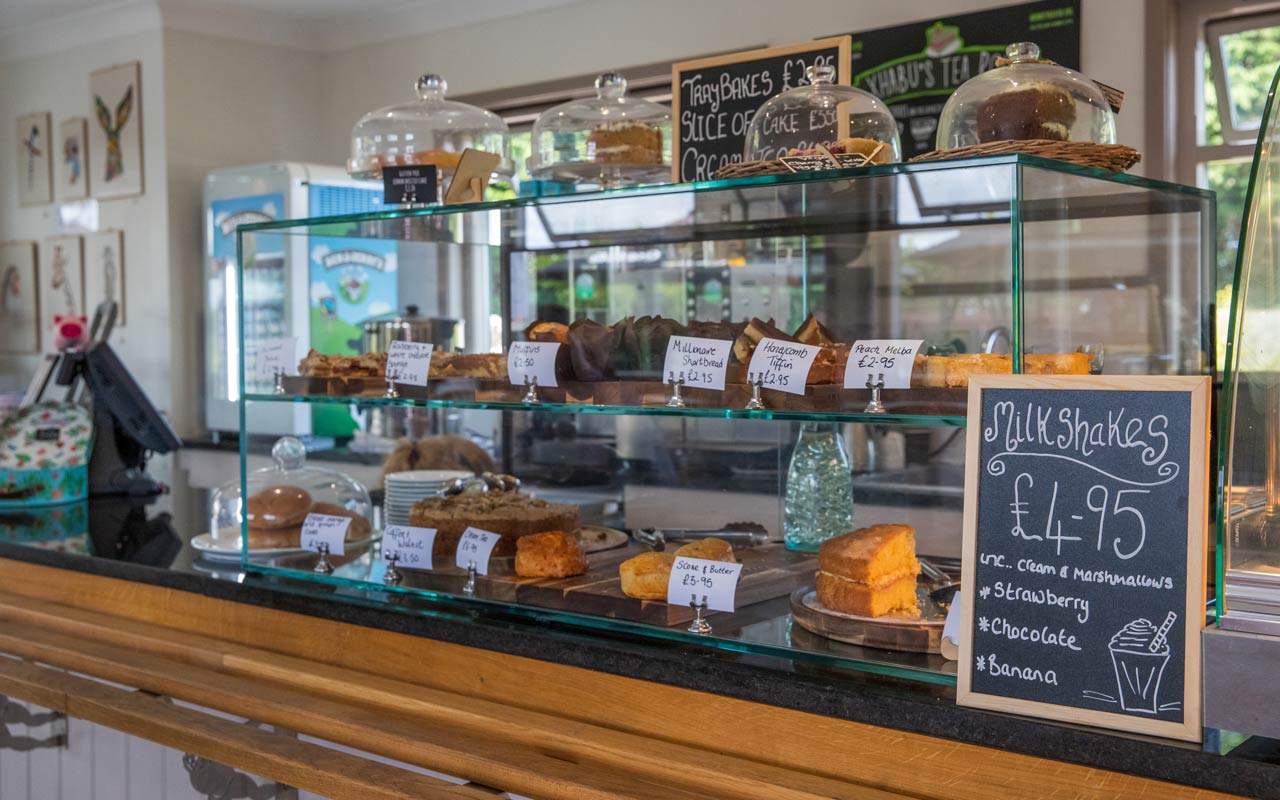 Pop in for hot food, sandwiches, cakes & drinks.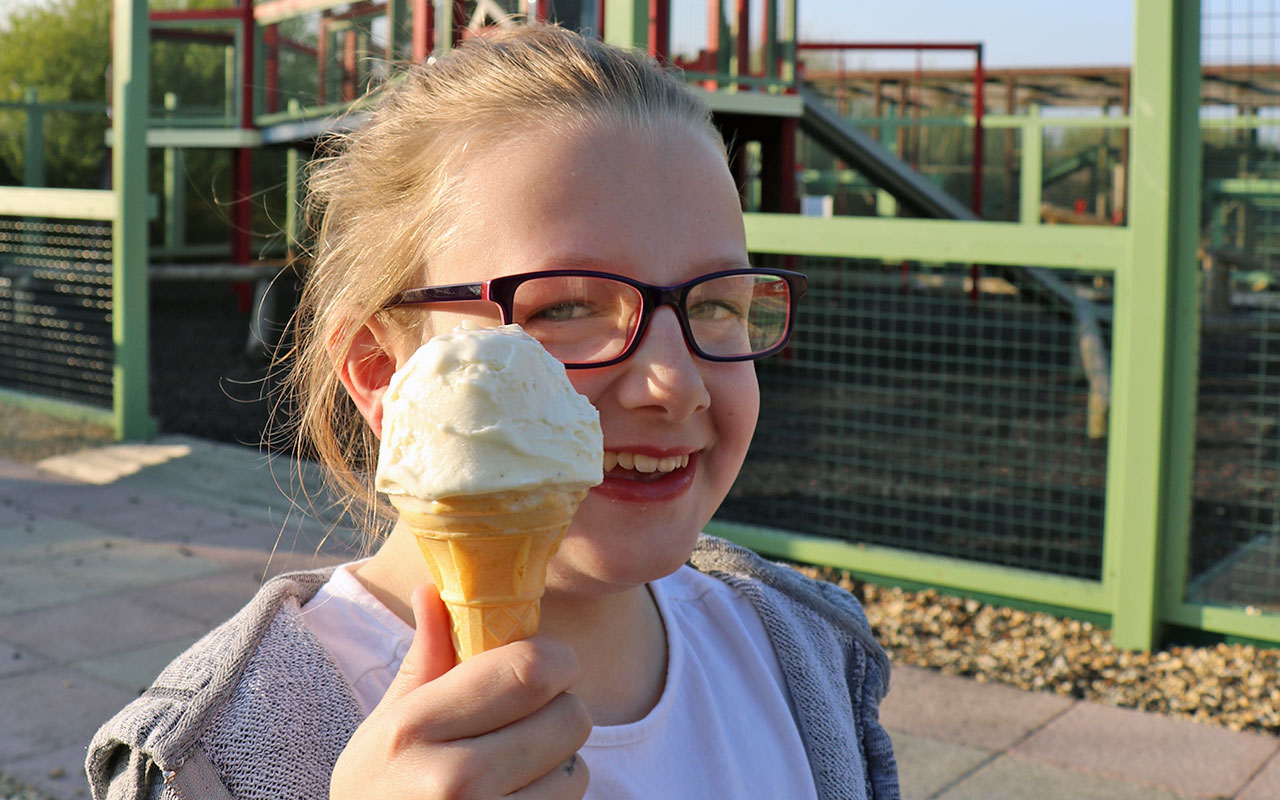 Stay cool and chill out with a lolly or ice cream.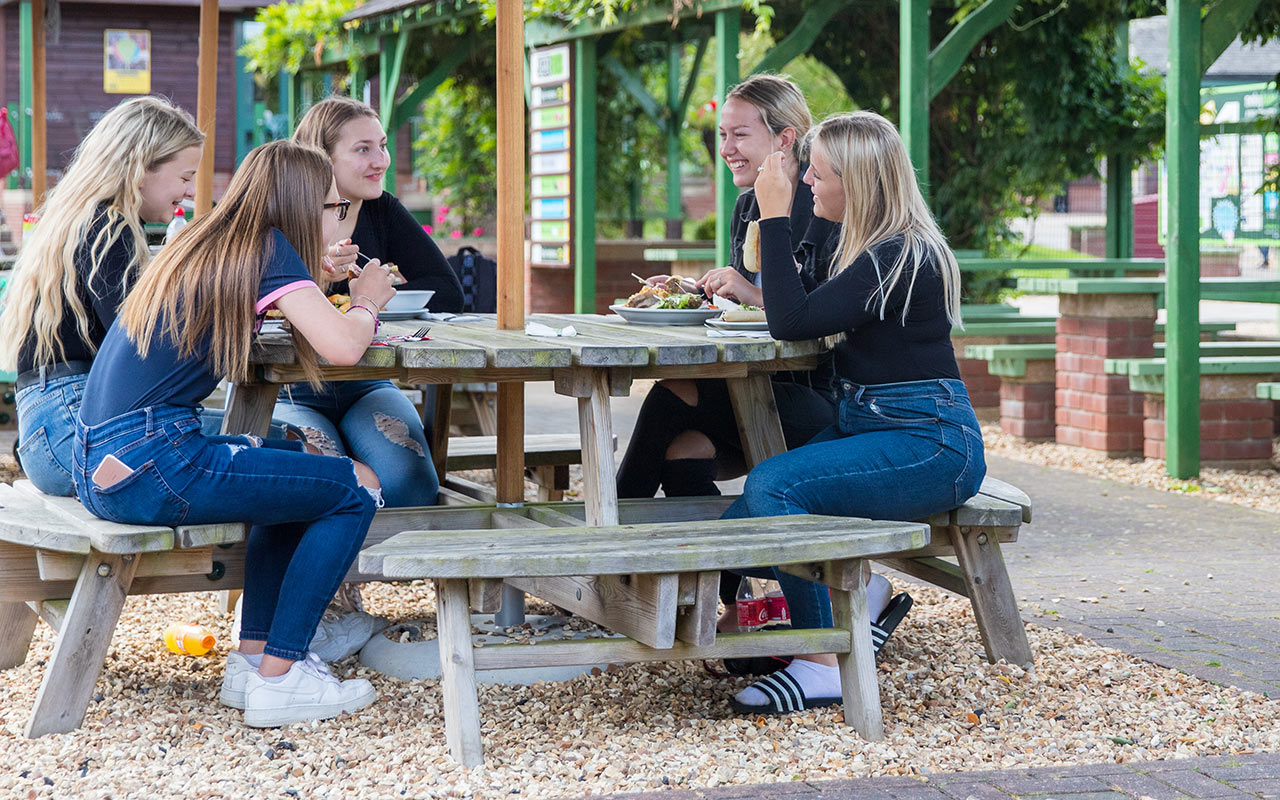 Bring your own picnic and enjoy an al fresco feast.
Cheeky Monkeys play area
This is a special area for our smallest visitors. It features bubble cars, tricycles, springies, and a slide and play hut. It's right next to the cafe, so you can watch with a cuppa.
Funky Monkeys play area
This area is for older children to have a play – with rope bridges, slides, swings, towers and a see-saw.
Puzzle book & trails
Kids get a free puzzle book with a fun stamper trail that will take them on a tour of the park.
Peekaboo fun
Don't miss the peekaboo boards dotted around the park – take a pic and you can embarrass your kids for years!
Meet the Squirrel Monkeys
Milan the Squirrel Monkey has settled into Monkey Haven after a traumatic start in life. She was rescued from the cruel pet trade, when an animal lover spotted her for sale on a Spanish website.
She had a broken arm, which was probably caused by being forced into clothing, such as the flamenco dress that she wore in the advert. She also has a humped back caused by a preventable condition called rickets, which leads to fragile bones and deformities. This is common in animals that don't get enough sunlight or a proper balanced diet.
In the wild these sociable little sweeties live in troops of up to 500 – and unlike most monkeys, they're happy for other primates and birds to join them. They live in trees (arboreal) and the females rule the roost.
We want every one of our visitors to have a wonderful time, with access to all the facilities that they need. That's why Monkey Haven has full disabled access.
Please contact us if you have any questions before you come or would like us to make any special arrangements for you. We are listed on Euan's Guide and would be grateful if you would like to leave a review, too, or please get in touch with us directly with any comments about your visit.
Group visits
We're delighted to welcome groups of visitors to Monkey Haven. We offer free parking for coaches, group discounts and special tours. Plus free entrance, drinks and cake for the driver.
Our free guidebooks for coach visitors and school trips tell you everything you need to know about planning your visit.
Book a birthday party for your little monkey!
Monkey Haven is the perfect place for a fun birthday party. We've got a wonderful collection of animals and two fantastic play areas – and our friendly staff will ensure that you have a very special time. Our monkey mascot will also drop by to say 'happy birthday!'.
The birthday package costs £15pp and includes:
Entry to the Haven.
Guided tour.
Meet an owl or reptile up close.
Picnic box (sandwich, crisps, yoghurt/raisins, chocolate bar and drink).
Visit from the monkey mascot.
Use of all facilities, including the play areas. Stay all day if you like!
Exclusive use of the Lodge for two hours. You can decorate this room however you want.
Goodie bags.
Junior animal adoption – our pressie for the birthday girl or boy.
Two adults go free with every party (additional adults cost £5 each). There's a minimum charge of £80 per party. Please bring your own birthday cake – or we can provide one on request (from £15).