The animals we look after have come to us for various reasons – they may have been bullied within their original groups, rescued from the illegal pet trade, or unsuitable for breeding programmes. Some of our raptors are injured native birds that would be unable to fend for themselves in the wild.
Say hi to the Primates
We care for 13 different species of primates, from the tiny Marmosets to the singing Lar Gibbons. This diverse group is the largest collection on the Isle of Wight and every animal has a unique personality.
Each family is housed in a large, spacious enclosure, with everything they need to ensure that they stay happy and healthy. Let us introduce you to a few of them…
Plus these amazing animals…
Dr Bog will see you now
Bog's nickname is Doctor Bog, as he's the one that cleans the other gibbons' wounds or checks them over for any injuries.
Most of the primates' food intake is vegetables. Fruit contains a lot of sugar and we have to watch their diets, so it's given as a treat.
& Birds of Prey
The Haven is home to various species of Owl, including Tawny Owls, Boobooks, Bengal Eagle Owls and Snowy Owls. Many of our birds have come from zoos and private collections. Others were injured or rescued native birds from the wild – wherever possible we care for the birds until they are well enough to be released back into the countryside.
Here are some of our feathery friends…
Owls can turn their heads to see in all directions.
Ketch the Eagle Owl tries to encourage the keepers into his nest by offering them his leftover food.
Reptiles & insects
Visit our Reptile Lodge to get up close to some slithering snakes and creepy crawlies.

You can eyeball a Tarantula, cuddle a Boa Constrictor and meet the Tortoises.
Say hello some of the reptile residents…
And don't forget about this mob…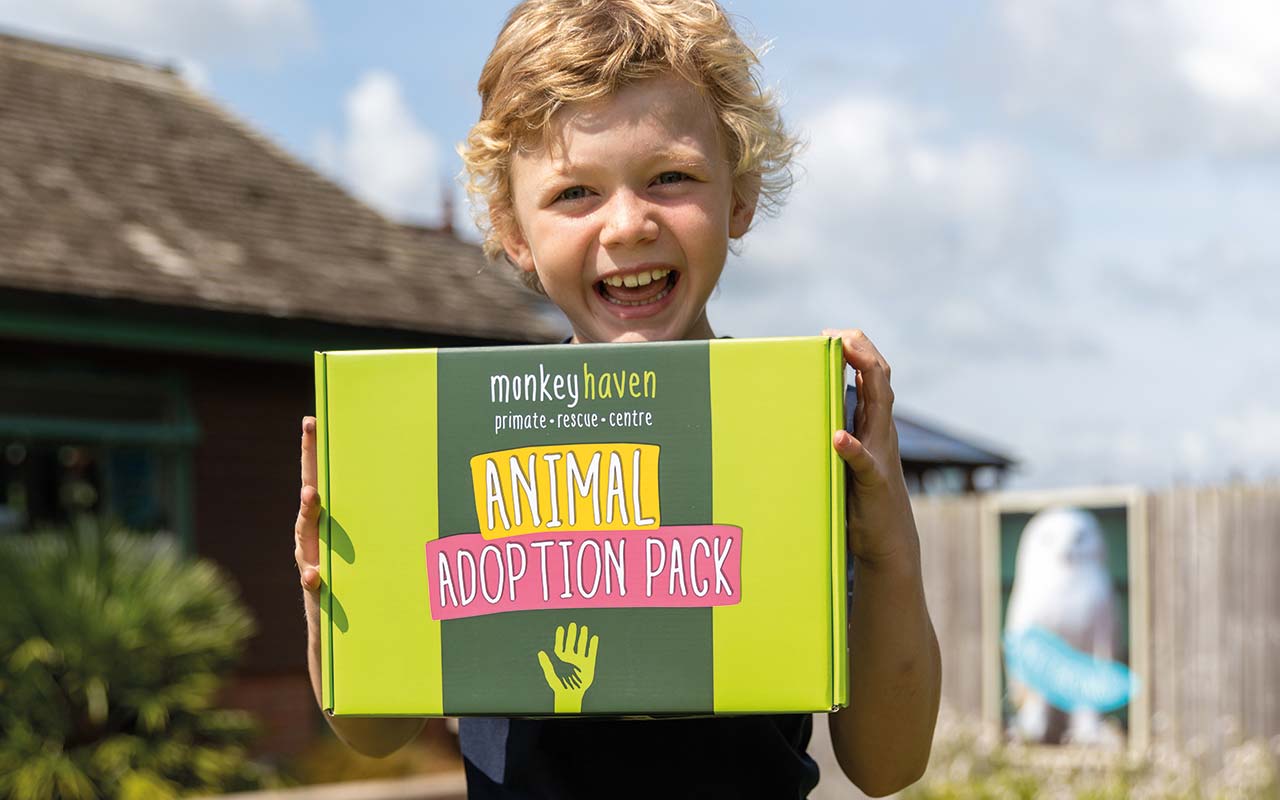 By adopting an animal you will be contributing towards their upkeep.
An adoption makes a very special gift, and also gives you a lovely feel-good glow. We'll send the lucky recipient a bundle of goodies, depending on which adoption you choose.